Our Sunday School
"Train up a child in the way he should go (teaching him to seek God's wisdom and will for his abilities and talents), even when he is old he will not depart from it." Proverbs 22:6 (AMP)
At GNWC Children's Ministry, it is our passion to introduce Jesus to children and teach them to love God and love all people by involving hem in the ministry, using their skills, talents and gifts, all for God's glory!
Your First Visit
Here's what to expect when visiting GNWChurch for the first time:
First, check in with the ushering ministry. These are usually the people who greets and welcomes you upon entering the sanctuary. They will direct you to our Sunday school person in charge which will then check your child into our system. After this, one of the volunteers will lead your child to their age appropriate room.
Upon checking in for the first time, we will ask for the following personal information (Note: We value your privacy and confidentiality and will not share this information with anyone):
• Parent/Guardian name(s)
• Child's name
• Child's birthday
• Home address
• E-mail address
• Phone number
• Any special instructions (allergies, special needs)
How Check-in Works
Before Service: Ushers/Children's Ministry volunteers will direct you to your child's age appropriate room. You will need to check in your child with the Sunday School teacher assigned by signing in the attendance sheet provided.
During Service: In the event that we need to contact you during the service, ushers or children's ministry volunteers will approach you and direct you to your child's room.
After Service: After the service is complete, you will return to your child's room and will need to sign out your child with the assigned Sunday School teacher, in order for your child to be released back to you.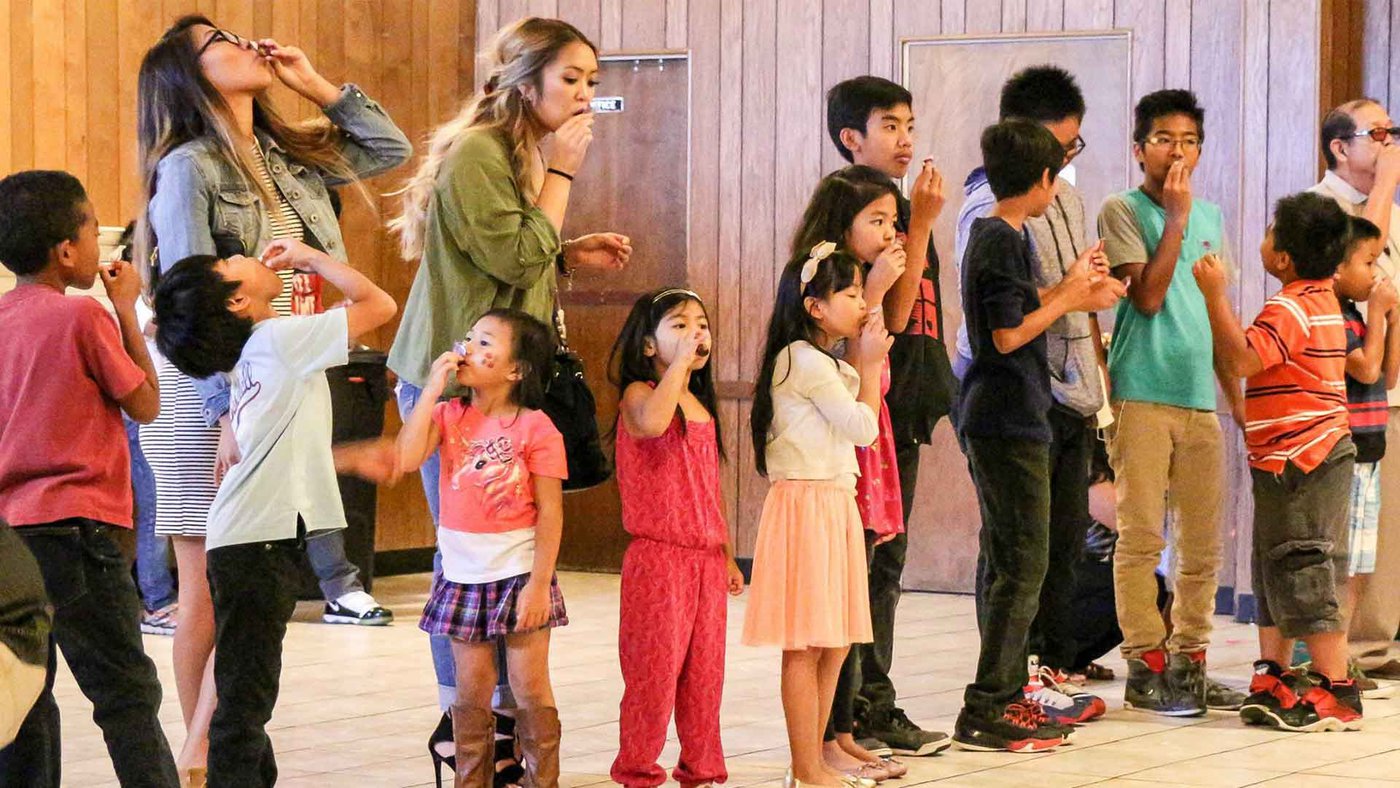 Meet our Children's Ministry Person in Charge
Myra Lintag
Children's Person in Charge
Got Questions?
If you have further questions concerning our Sunday School experience or visiting GNWChurch with children, simply fill out the form below and we'll get in touch soon!